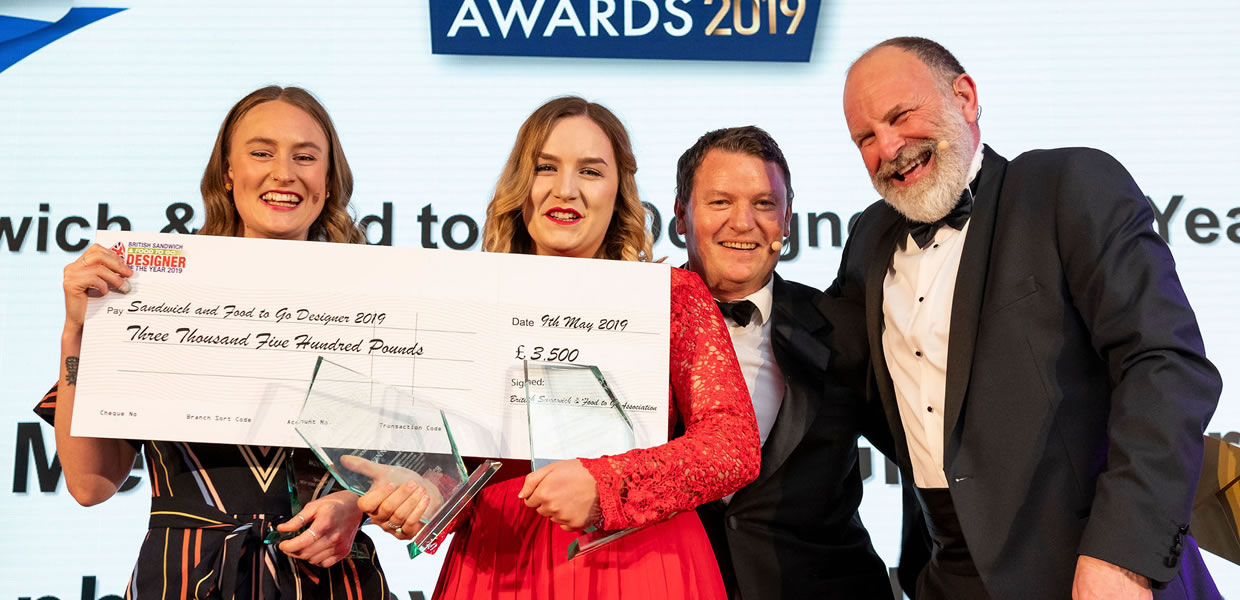 The stakes were high during this year's Sandwich & Food to Go Designer Grand Final which took place at the Royal Lancaster London Hotel on Thursday 9th May 2019. For the first time the judges decided to award the Sandwich Designer title to two thoroughly deserved winners - Sophie Whyman from Adelie Foods and Greencore's Megan Fallows.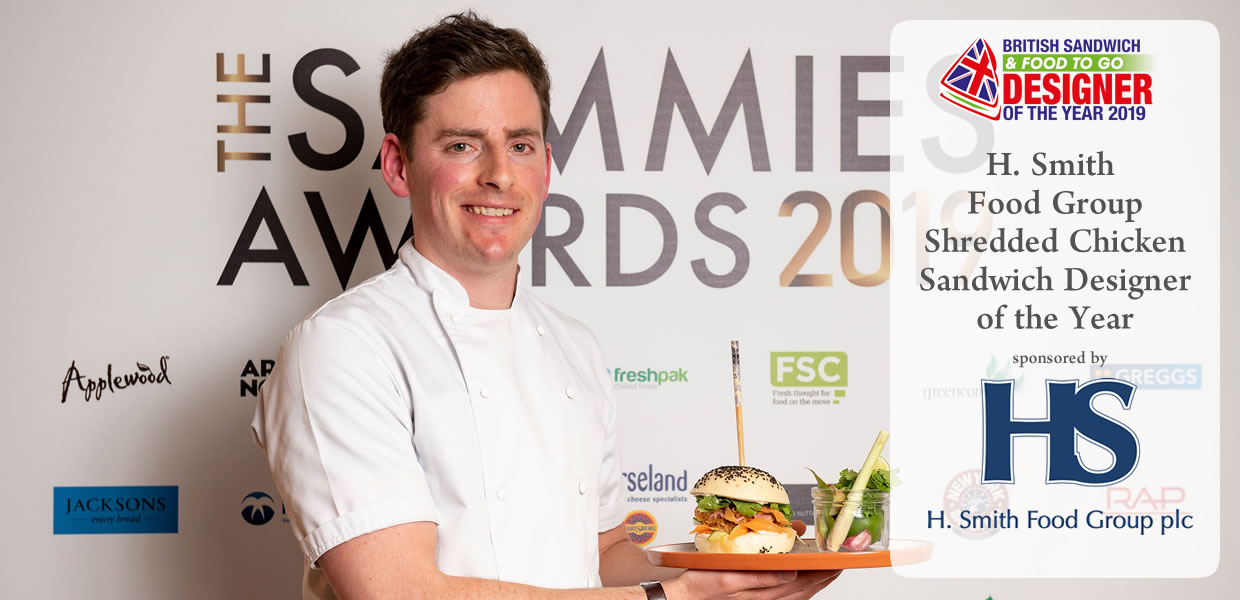 H. Smith Food Group PLC's IQF Shredded Chicken is produced using just chicken, water and salt. Specifically developed for the sandwich and snack market in the UK, the chicken makes an excellent sandwich filling and our contestants created some amazing twists on a traditional chicken sandwich with some international flavours like Thai Chicken Bao Wow and Pollo Pesto Wrap.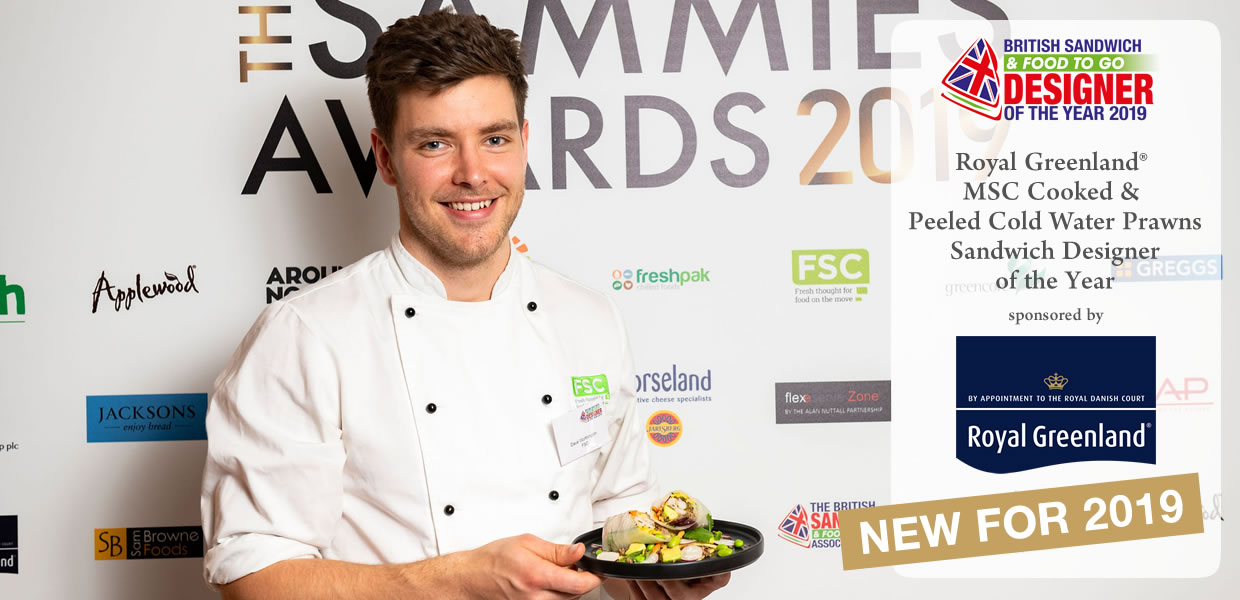 Royal Greenland MSC's Cooked and Peeled Cold Water Prawns showed that healthy can be tasty. The British sandwich favourite proved it's value as more than just a prawn cocktail sarnie with some really exciting, tasty and healthy creations. Recipes like Prawn Sushi Wrap and Snazzy Nasi Prawn brought the prawn sandwich bang up to date with some great flavours.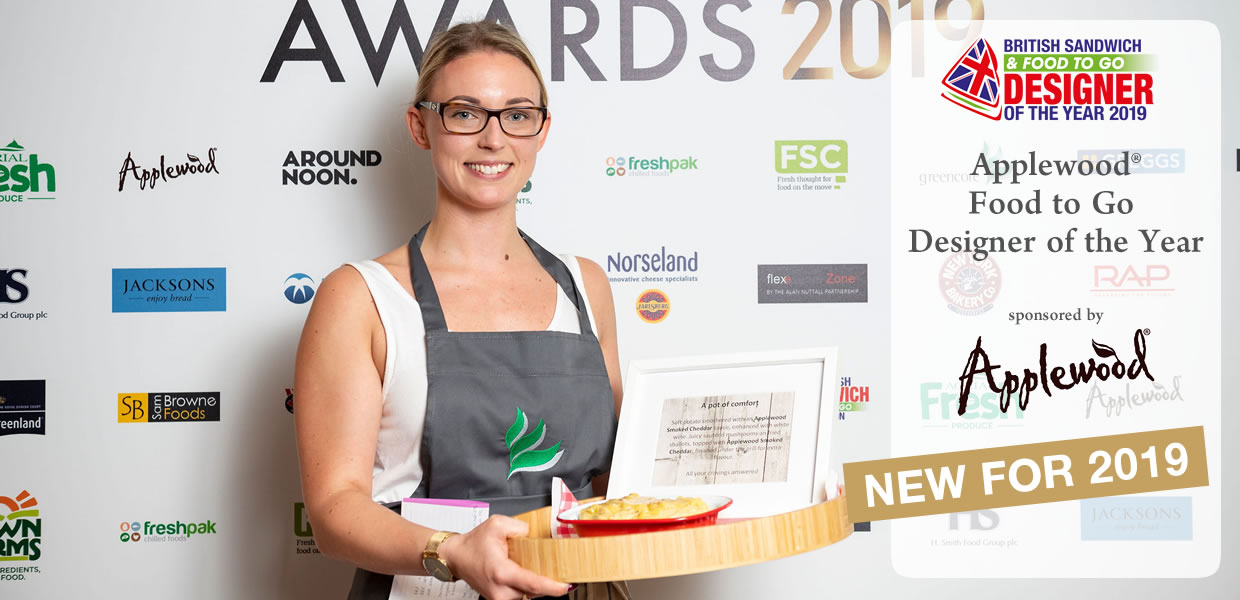 New for 2019, the Applewood Vegetarian Food to Go Lunch Pot enabled our chefs to get creative and create a recipe factoring the consumer demand for healthier food to go options away from the traditional sandwich. This exciting category showcased some incredible innovation with recipes like the Smokey Lentil Salad and Smokin' Kung Pow Cauli and Crispy Cav.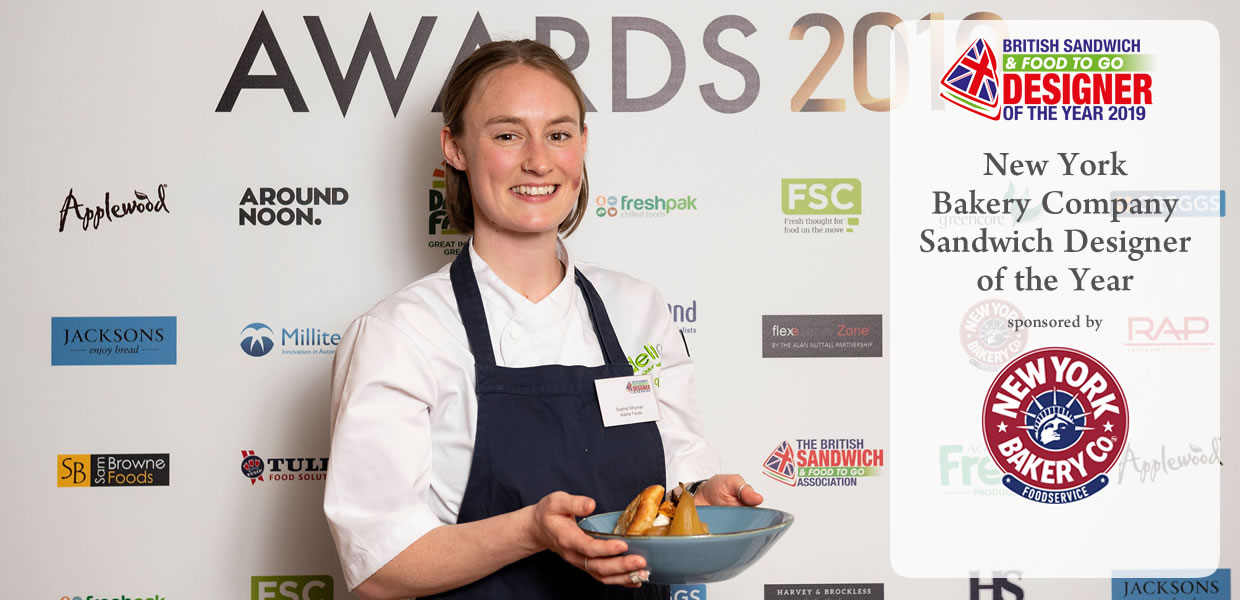 A new product for 2019, New York Bakery Company's Star Bun proved to be a formidable category in this year's Sandwich and Food to Go Designer Competition. This fun product really encouraged our chefs to get creative and we saw an interesting mix of sweet and savoury entries in this category. The recipes created like PB & Pomegranate Jelly and the Ice Cream Sandwich were welcome sweet treats for the judges.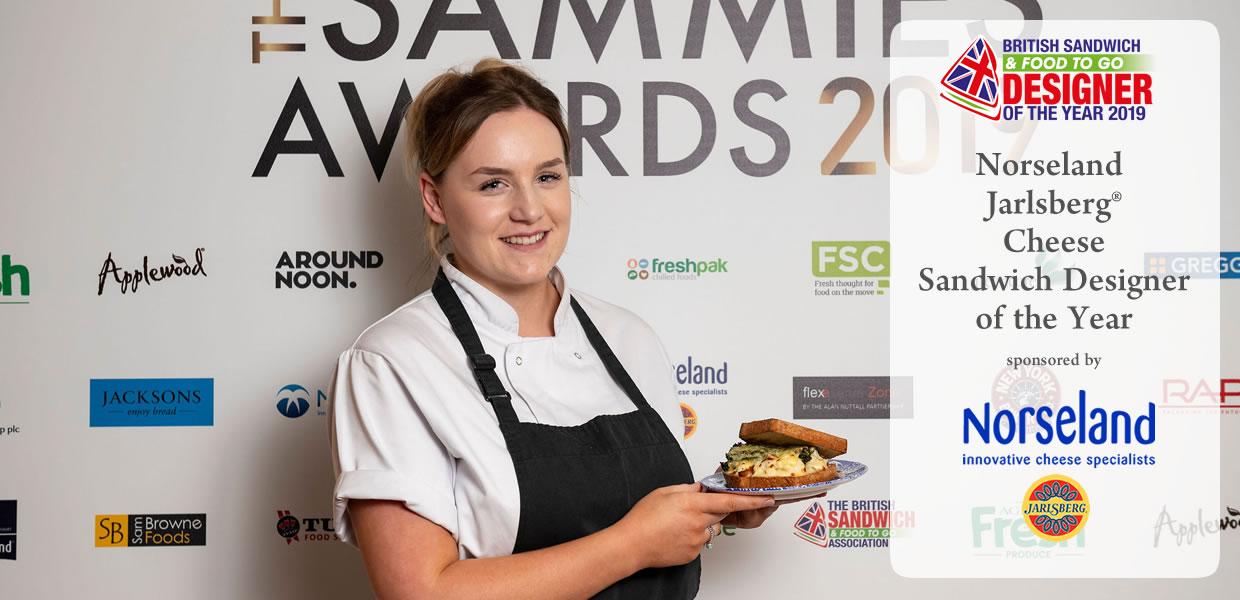 Made to a secret Norwegian recipe using only the purest milk for a smooth, distinctive and rounded taste, Norseland's Jarlsberg is incredibly versatile and keeps its flavour when melted. Our Sandwich Designer of the Year finalists maximised the versatility of this delicious cheese with some tasty creations like Pear Grylls and Norwegian Rarebit.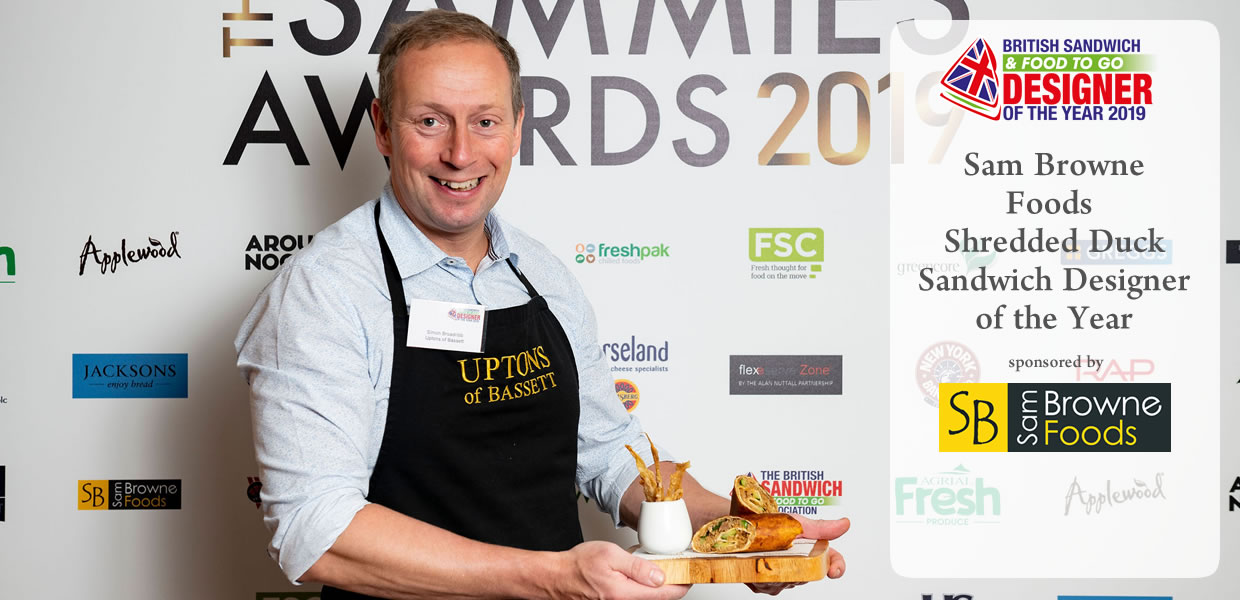 Sam Browne Foods is a small producer of bespoke flavoured cooked meats with growing aspirations. The Sam Browne Foods British Red Tractor, Farm Assured Pulled Cooked Duck makes a delicious sandwich filler and many of the recipes entered took on an international flair with strong Asian influences like Spiced Teriyaki Duck Brioche and Togarashi Pulled Duck.